ShieldLink Configuration
Windows 7 VPN Client Configuration
If the VPN connection has already been created but is not connecting, check the configuration settings to ensure they match the following:
General Tab will include the WAN IP of the ShieldLink used for the VPN.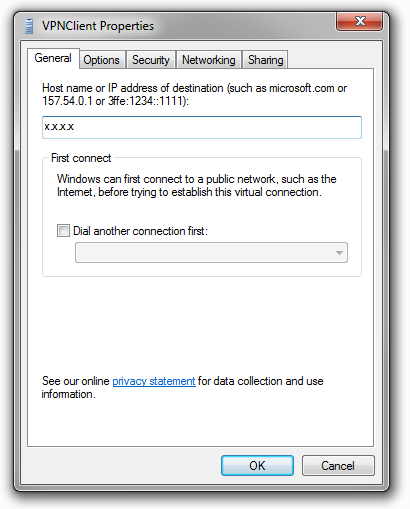 The Options Tab will include Display options.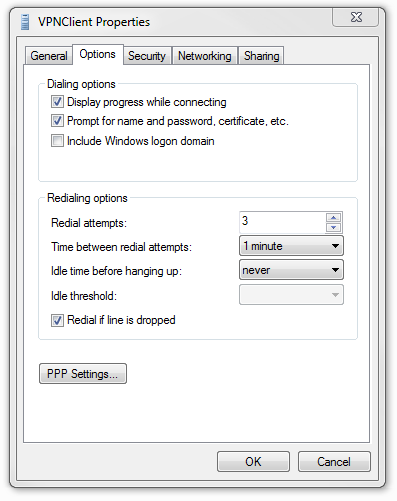 Click the PPP Settings button and ensure the following settings are enabled.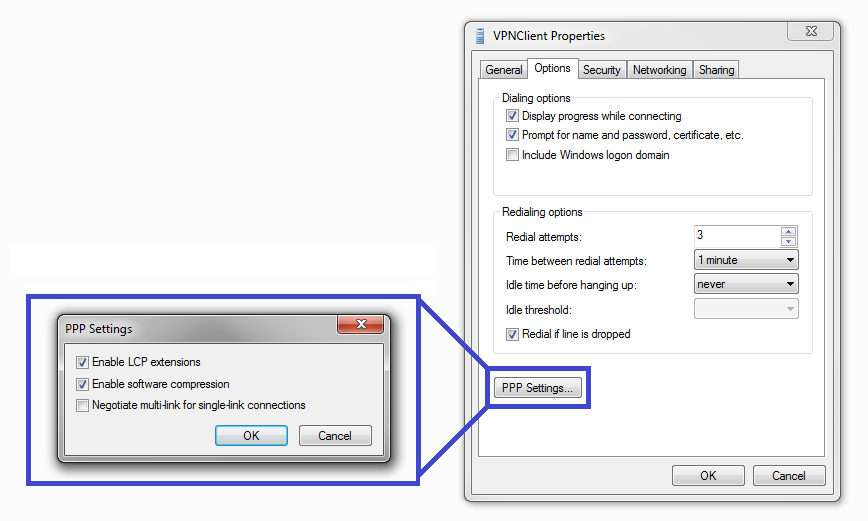 The Security Tab will allow you to select the type of VPN connection. Ensure it is set for Layer 2 Tunneling Protocol with IPSec (L2TP/IPSec):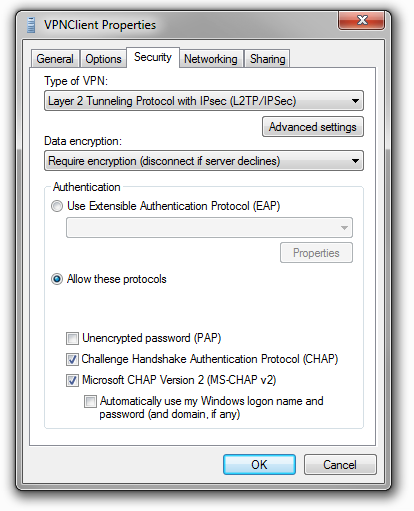 Click the Advanced Settings button and ensure Pre-shared secret is used instead of certificate authentication: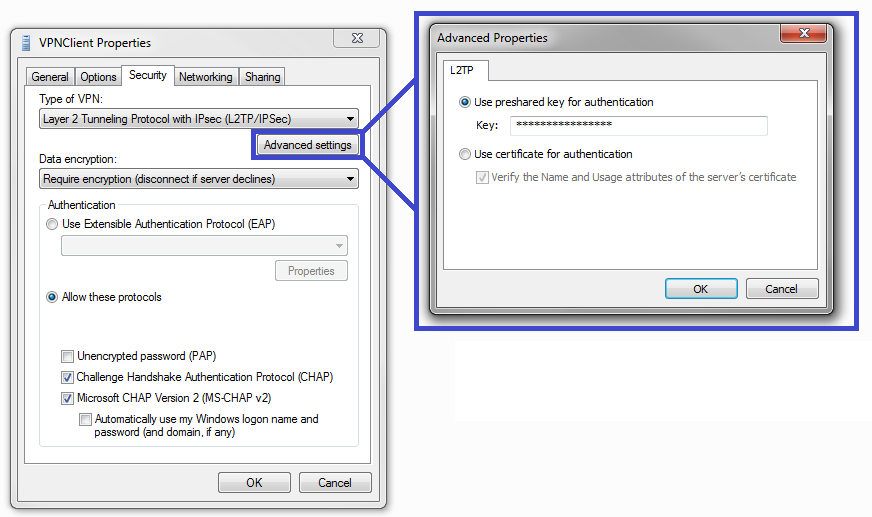 Disable Internet Protocol Version 6 (TCP/IPv6) on the Networking tab: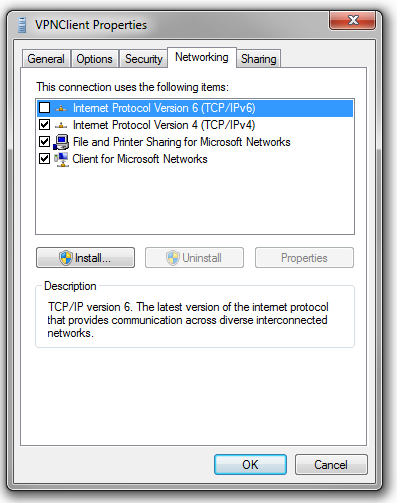 When connecting to the VPN, enter the username and password as configured on the ShieldLink's VPN Users page.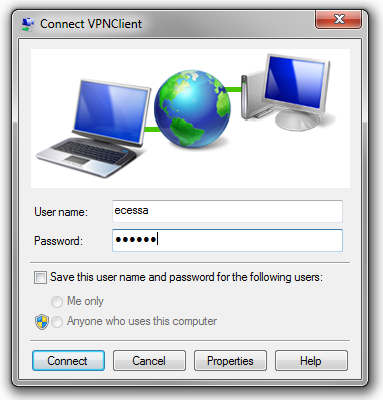 Windows Vista/XP Client Configuration
Windows Vista is very similar to Windows 7 with only a few interface differences which are shown below.
Note that Vista Client may require that users allow the VPN through the software firewall (especially for OneCare Firewall). XP users should not have this issue.
Note that XP Client has the IPSec Settings in the Security tab, but is otherwise nearly identical.