Tools Required:
Anti-static wrist strap (or other means to prevent static electricity, which can damage the components)
Phillips head screwdriver
Please read through all of the following instructions first before attempting to install the transceivers.
The Ecessa device must be powered off when removing or installing the fiber module.
Step 1: Remove the module card.
Unscrew the two bolts on the front that hold the module in place and pull the module out. Some hardware models (such as the PL1200/1250) require a third screw, located on the bottom of the device, to be removed before the module will come out.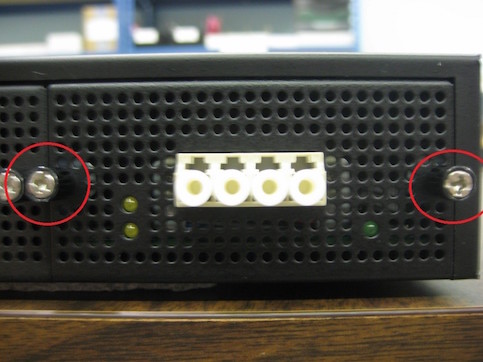 The following picture is of the module when removed from the device: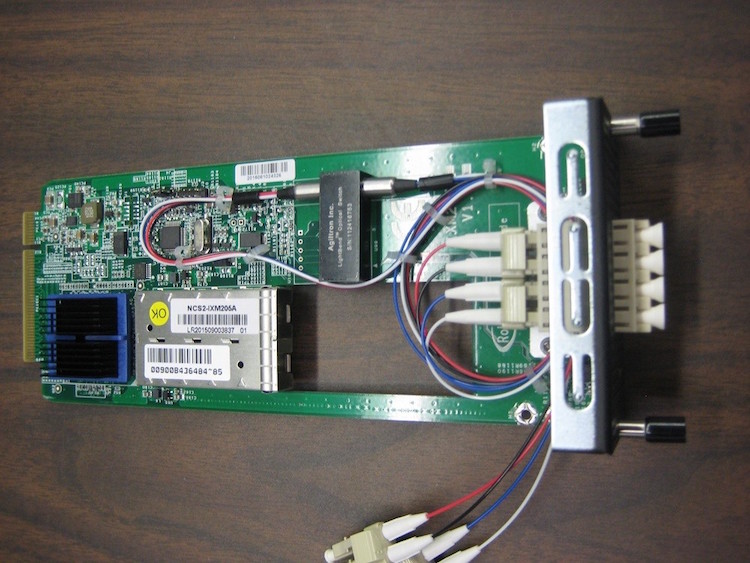 There will be two slots for the transceivers to be plugged into: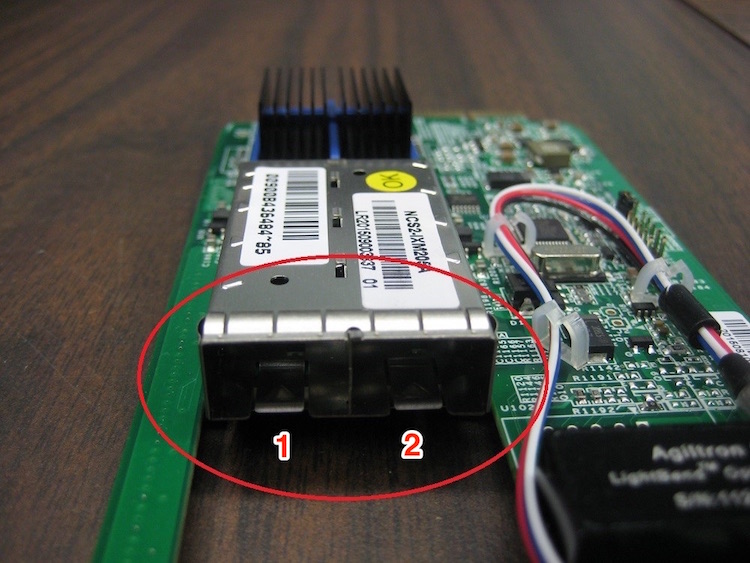 Step 2: Install the transceivers into the module by sliding a transceiver all the way into each slot.
When installing the transceivers, do so from underneath the module through the opening as shown in the following pictures. Trying to install the transceivers from above the module may increase the risk of damaging the module and/or fiber wiring.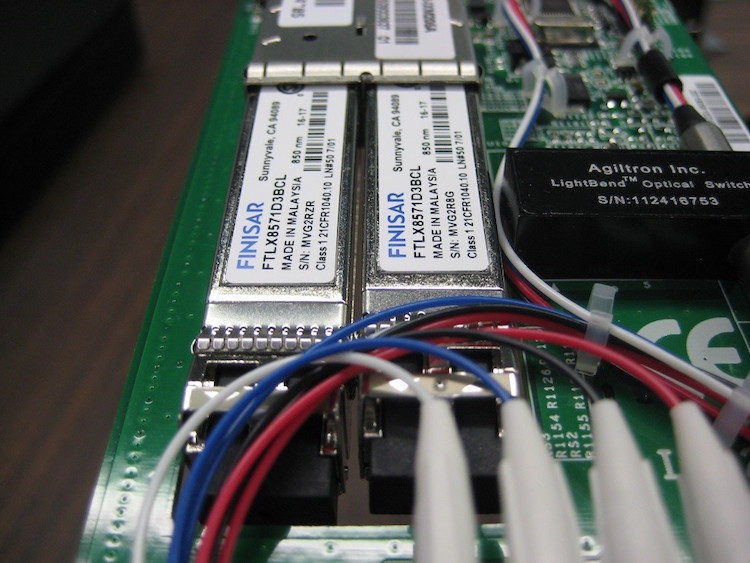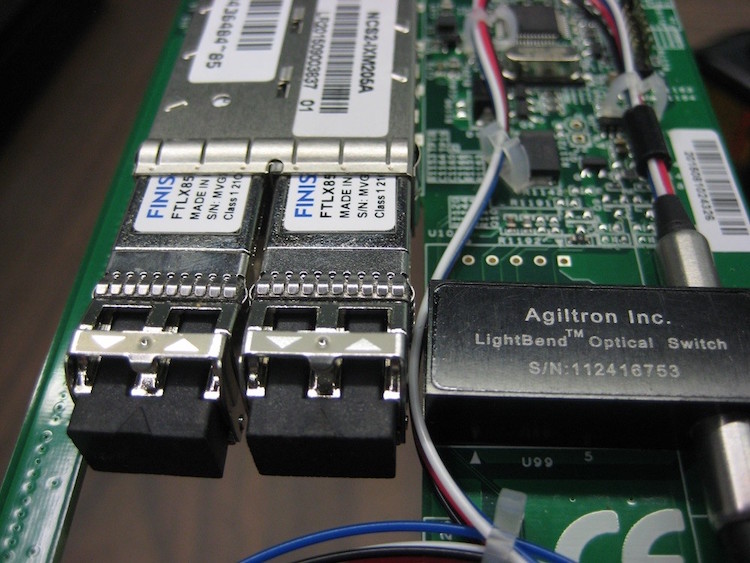 Step 3: Connect the front-side fiber connectors with the transceivers using the internal fiber wiring.
First, remove the rubber dust covers from the transceivers.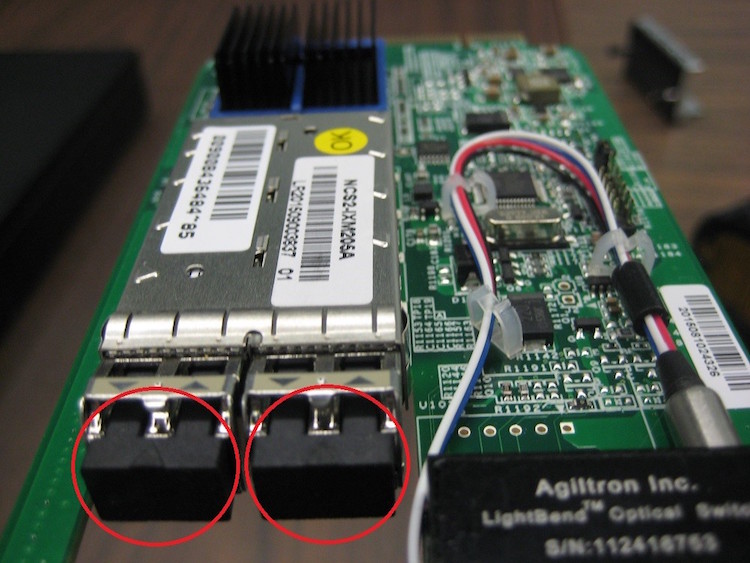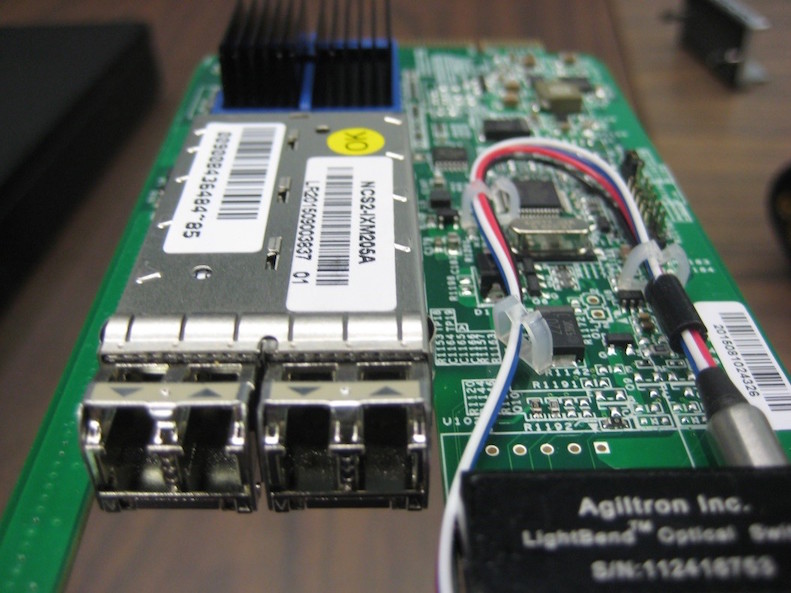 Next, identify the fiber pairs that will connect to each transceiver. In the following pictures, there is a blue/white pair (referred to as "pair 1" in these instructions) and a black/red pair (referred to as "pair 2" in these instructions). Each pair has one end already connected to the front-side fiber connectors and then has free LC connectors on the other end. The plugs should be removed from the LC connectors before plugging the cables into the transceivers (arrows point out the plugs). As shown here, pair 1 will be plugged into the left transceiver while pair 2 will plug into the right transceiver.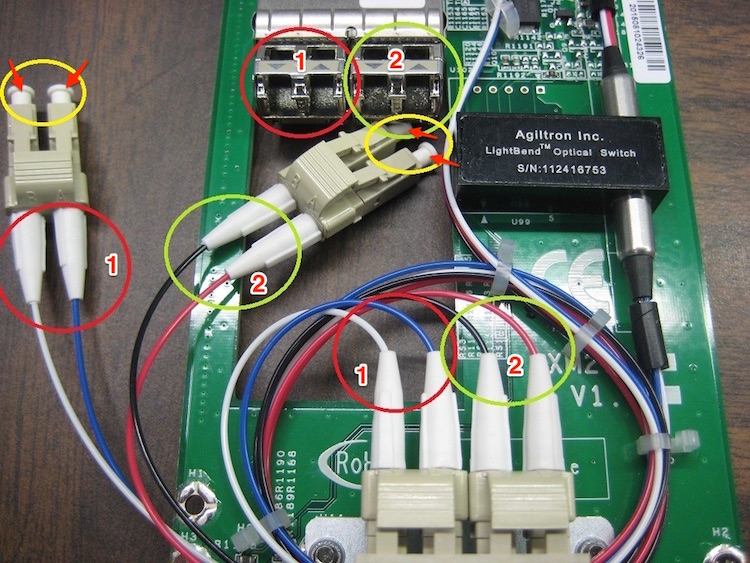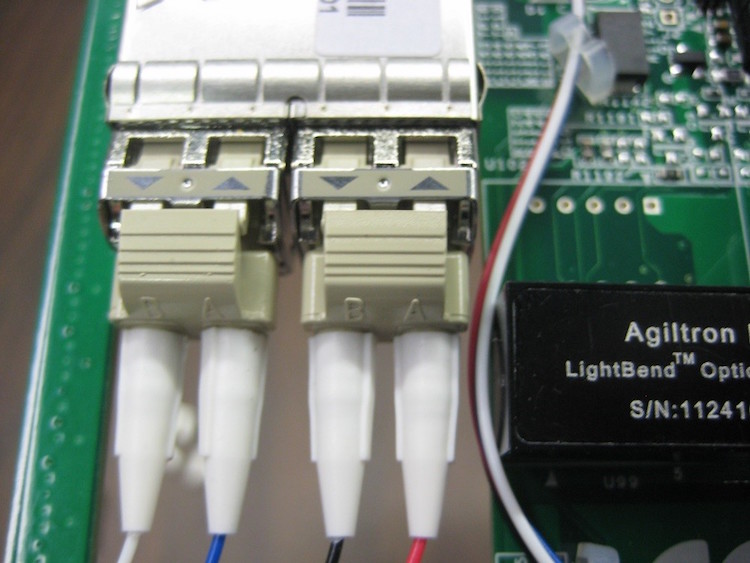 Transceiver installation is now complete.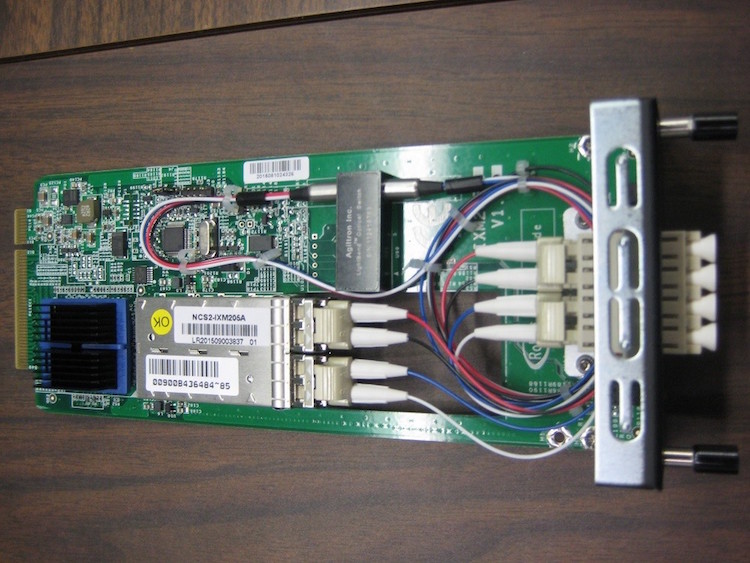 Step 4: Re-install the module card.
Gently slide the module card completely into the expansion slot and then tighten the screws to firmly hold it in place.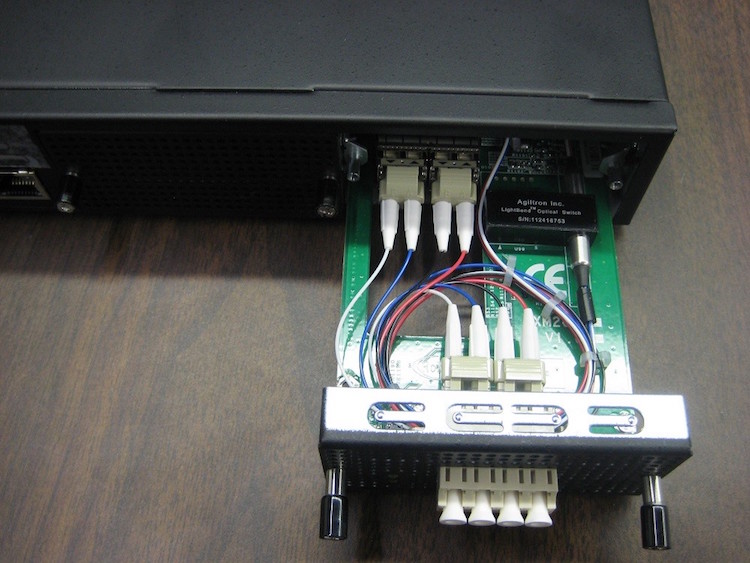 Step 5: Update device port configuration. 
Log into the command-line interface (either via SSH or console access) and run the following command: system port reset
This command will allow the device to recognize these new fiber ports correctly.
If you need help with this step, please contact our Technical Support team.